Gold Duke of Edinburgh
Gold Duke of Edinburgh
The Gold Duke of Edinburgh's Award is the highest of the Duke of Edinburgh Awards. In fact, nationally only 3% of all people who partake in the Duke of Edinburgh Award go on to complete this final qualification. Moreover, an independent survey, by the United Learning Trust, found that Duke of Edinburgh Awards were the most valued experience by employees when choosing who to employ - with Gold at the top, followed straight away by Silver and then Bronze.
We are, therefore, delighted that many of the young adults who complete Gold Duke of Edinburgh do so through Toot Hill School, with the support of the Bingham Open Group.
So why is it so highly valued? The Duke of Edinburgh Award encourages young people to achieve their potential in four different areas, with the aim of enabling them to become well-rounded, well-adapted and confident young adults. These four areas are: Volunteering, Skill, Physical Recreation and Expedition. Through these areas, students develop core skills such as teamwork, communication, independence and responsibility. Perhaps more importantly, however, it is an enjoyable experience that will stay with these students for the rest of their lives.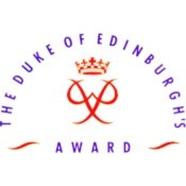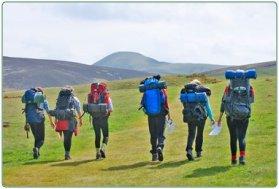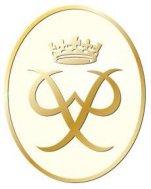 Toot Hill College students have the opportunity to undertake the Gold Award scheme in Year 12 or Year 13. There is usually a mix of students from Year 12 and Year 13 undertaking the qualification, and student enjoy getting to know people from other years. Practical lessons take place on Wednesday afternoons. After initially organizing volunteering, skill and physical recreation activities, the focus shifts onto the core topics of camp craft, expedition planning and survival skills for when in the field. Student will also complete a First Aid qualification.
Throughout the year, students take part in three training exercises and expeditions:
Training weekend: This takes place in the Peak District and takes two days (one night) to complete
Practice Expedition: This takes place in the North York Moors, and takes 4 days (3 nights) to complete
Assessment Expedition: The final expedition is your assessment and takes 4 full days (3 nights) to complete.
Whilst on expedition, students work together in teams of between 4 and 7 participants, sharing kit and supporting one another throughout. During the year, students collect evidence to demonstrate that they have completed their volunteering, skill and physical activities. They then upload the evidence to the DoE website (eDoE) ready for final accreditation in July.
Finally, at Gold level, students are also required to complete a Residential section, where they spend a week away from home at a residential course of their choice. This can vary from helping out with local youth groups, to attending a football or music camp.
The Gold Duke of Edinburgh Award is an invaluable opportunity for Toot Hill College students. Whether applying for university, apprenticeships or employment, the DoE Award adds crucial value to a student's application.
See also:
Related Downloads
April 2021
| M | T | W | T | F | WE |
| --- | --- | --- | --- | --- | --- |
| | | | 1 | 2 | 3 |
| 5 | 6 | 7 | 8 | 9 | 10 |
| 12 | 13 | 14 | 15 | 16 | 17 |
| 19 | 20 | 21 | 22 | 23 | 24 |
| 26 | 27 | 28 | 29 | 30 | |